what Can you Expect getting of Your Trip to Algeria?
Algeria has many Touristic Zones to visit All over The Country, so your Traveling Schedule in the Country will be pretty Busy, and specialy Full of wonders and Great adventures, with 174 of Tourist Expansion, spread all over Algeria.
Algeria has taken a big step when it comes to get hotels, Bangalows and villas ready for Touristic Needs, so you can find Hotels where ever you go in the Country, i suggest you take a Look here in this website you can chose any Hotel, in any city in Algeria : https://travel.jumia.com/en-gb .
(Constantine's Marriot 5 stars Hotel)
Beautiful Ancient Cities and Heritage that would make you want to come back to this place Again!
for Example the Casbah of Algiers, or Swika Of Constantine ( both ottoman ancient cities still populated !)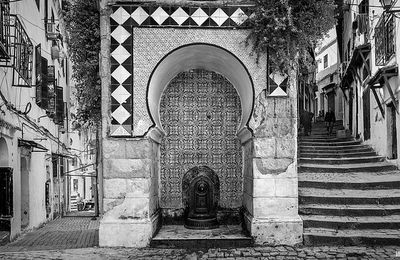 Every City in Algeria Has somthing Special About, Constantine with Bridges, Algiers with its white houses, Bejaia with its Amazing Nature, The kabylie with Great Mountains... and More TO discover !!
Djanet and Tamanrasset are two cities in the algerian desert, and they Receive thousands of Tourists Yearly, you can find guides everywhere, or you can rent what ever you need to take with you in your adventure in the Beautiful Sahara.
And thats not all !!! i will be back to you guys with more and More ! Stay tuned up and check out for Daily Posts and Informations About Algeria.